I caught up recently with four ex-members of the Spotlight cast: Michael Jean-Marain, Lorna Waters, Hannah Perry and Oliver Scott. I asked them about what they are doing now and their Spotlight experiences.
Michael Jean-Marain
"I played Eugene in the very first Spotlight production of Grease. Joining the cast was a huge thing for me as I had only just moved to Brampton from London to start at the Sixth Form at Hinchingbrooke School. I was taking Theatre Studies A-Level and thought it would be a good chance to make some new friends and extend my studies outside of class. I had an amazing time and continued with Spotlight for the next few years."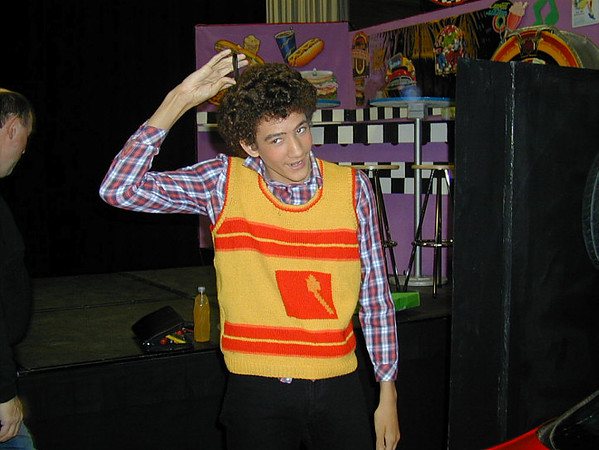 "Eventually, I joined the Foundation Course at Stageworks, where I auditioned for London drama schools. I ended up attending The Urdang Academy with a full scholarship to study musical theatre."
"That was eight years ago. Since graduating five years ago, I've been quite lucky with work and am about to start rehearsals for the The Lion, the Witch and the Wardrobe at the West Yorkshire Playhouse in Leeds. I'm very fortunate that I get paid to do what I love and I never forget that. I have taken many understudy/Assistant Stage Manager roles with the hope that it would pay off one day and, fortunately, it did."
"You have to be prepared to work hard at everything you do and, maybe more importantly, work smart. Oh and listen to every note the Director/Choreographer/ Musical Director gives out. Even if you don't think it applies to you, just listen to them. It will help confirm or question your own performance. Never be vague."
"Just one more thing, I'm a firm believer in 'wrong and strong'. If the MD can't hear you sing that wrong note, then they can't correct you."
"If you are thinking of a career in theatre, feel free to get Sarah to put you in contact with me. I would be more than happy to talk to you."
Lorna Waters
"I was with Spotlight from 2007 with the show Disco Inferno to 2009 when we performed 42nd Street and Back to the 80's."
"Spotlight to me was a lovely little family. Everyone turned up every week to rehearse but we also had a laugh and a catch-up with lovely theatrical friends."
"I loved the excitement that built, leading up to a show. One of my favourite parts was everyone heading round to Marion's house on the day of the first show for hair and make-up preparations. We could all be excited and get ready together."
"The costumes were always amazing. Getting to go and try on multiple costumes to find the right one from Spotlight's vast array of clothes was so much fun."
"All the shows were professional and taught me a lot about the industry I am now in today."
"Since leaving Spotlight, I have worked in most fields of the industry, from short films, TV, to theatre and pantomime."
"My main interest now is TV. I have been very lucky to be a part of Private Lives of Monarchs for UKTV playing Young Queen Victoria. That has just recently aired."
"I also continue with the theatre and panto circuit and am currently on a UK tour with Dick Whittington, playing Fairy Bowbells and Alice Fitzwarren."
"Spotlight has been a wonderful help to my career and has developed the knowledge and interest I have in the industry I am in today."
Hannah Perry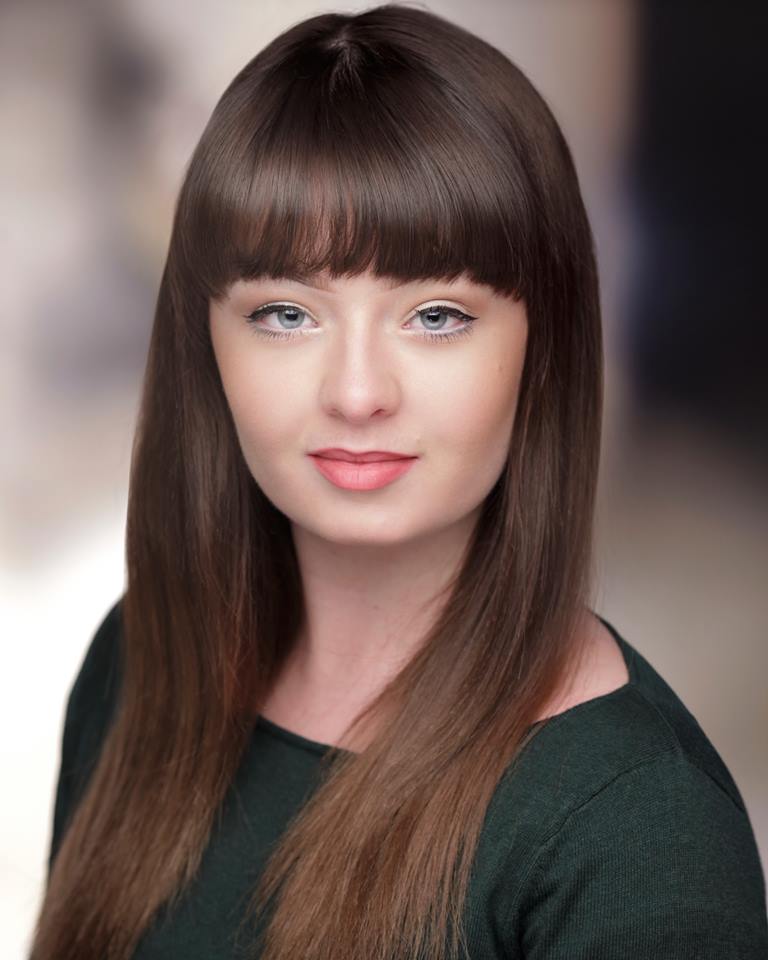 "I first joined Spotlight back in 2010 in their production of Fame. From there, I went on to do many other productions, including We Will Rock You, Some Like It Hot and also the Christmas Cracker production."
"Spotlight was a place that sparked my love for musical theatre. While being part of Spotlight, I was finishing my GCSEs and moving on to training full-time at Stageworks Performing Arts on their two-year Foundation Course."
"After auditioning for universities, I gained a place at the Institute of the Arts in Barcelona to study a degree in musical theatre. I spent three glorious years in this Spanish city and would happily call this my second home."
"After graduating back in June, I have been lucky enough to gain my first contract working as a dancer/singer abroad on the island of Tenerife. I am now half way through my contract and look forward to January to see where my next adventure takes me!"
Oliver Scott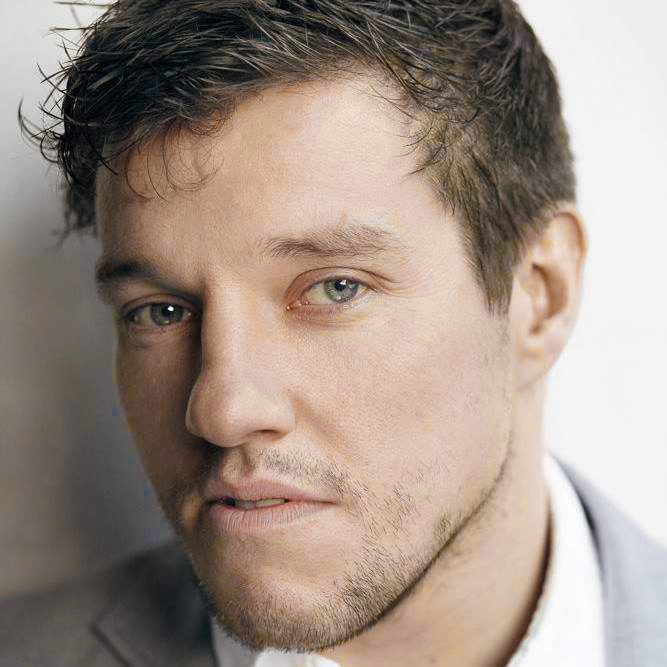 "The year was 1999. The show was Alice in Wonderland; the venue, Huntingdon's Commemoration Hall. I was 12, and this is where my long association with Graham and Sarah begun."
"I have been addicted to theatre from a young age. Growing up, I used to dodge between rugby matches and rehearsals, but it's been the theatre that has always been my biggest love. Graham and Sarah encouraged my love for musical theatre, with shows such as Bugsy Malone, Sugar, Return to the Forbidden Planet and, one of my favourite musicals of all time, Godspell. They gave me confidence to create bold and colourful characters and they were the first creatives to push me towards playing the comedy leads (some things never change)."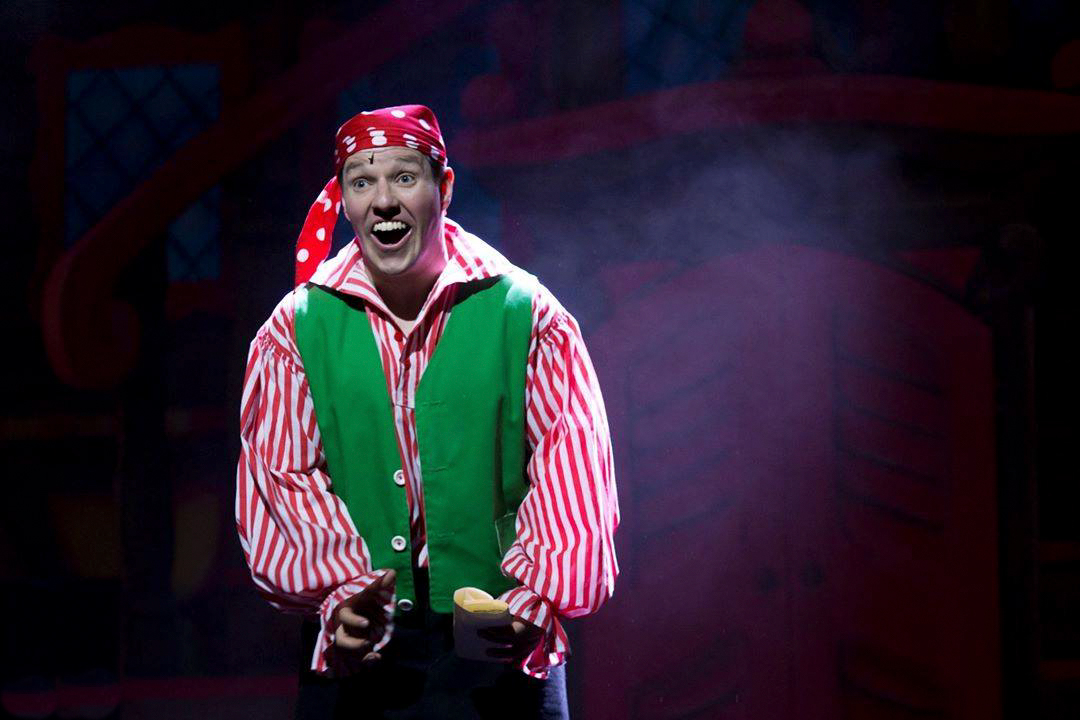 "When change was in the air and Graham and Sarah decided to launch Spotlight based out of the Hinchingbrooke Performing Arts Centre in 2004, I had to follow them to become part of the team. I was ever present on stage from the first production of Grease, with my most recent appearance being Hairspray in 2010; I say most recent as I never technically left or retired from Spotlight, but I suppose now, at the grand age of 30, I suppose that even I – the old boomerang 'I always come back' King – am now too old for a comeback."
"Spotlight gave me more than I could ever give Spotlight: great friends, social skills, the experience of being in high-class shows that felt professional, the knowledge of musicals and even the odd high kick, which made even me feel like a dancer! It also taught me the importance of respecting everyone who was part of our group. Everyone played their part whether it was on stage or off but, without that cog in the wheel, the show would never have been ready for opening night."
"Eight years on from the last time I crossed the line with Spotlight, I still have the memories, which still make me smile and warm my heart, especially the 2007 production of Disco Inferno. That show was spectacular. The cast was great, the set and colours were out of this world, and Marion's costumes for that particular production were amazing."
"In 2017, I'm lucky enough to say that theatre is now where I make my money. After training at the Guildford School of Acting, I'm now an actor, theatre director and teacher. I work all around the UK in a variety of formats. A lot of my work is with students and I now believe it's my job to encourage the future performers with the same wisdom, passion and energy that Graham and Sarah showed me all those years ago."
"The one thing I've learnt is that theatre is about people. It's not the music, text or choreography that really stands out in your memory; it's the people that went on the journey with you. It's the great bunch of people that makes Spotlight shine." 
Thank you Michael, Lorna, Hannah and Oliver. It's wonderful to know where you are now and the impact that Spotlight has made!
To get in touch, please contact us.
Pages you may be interested in: