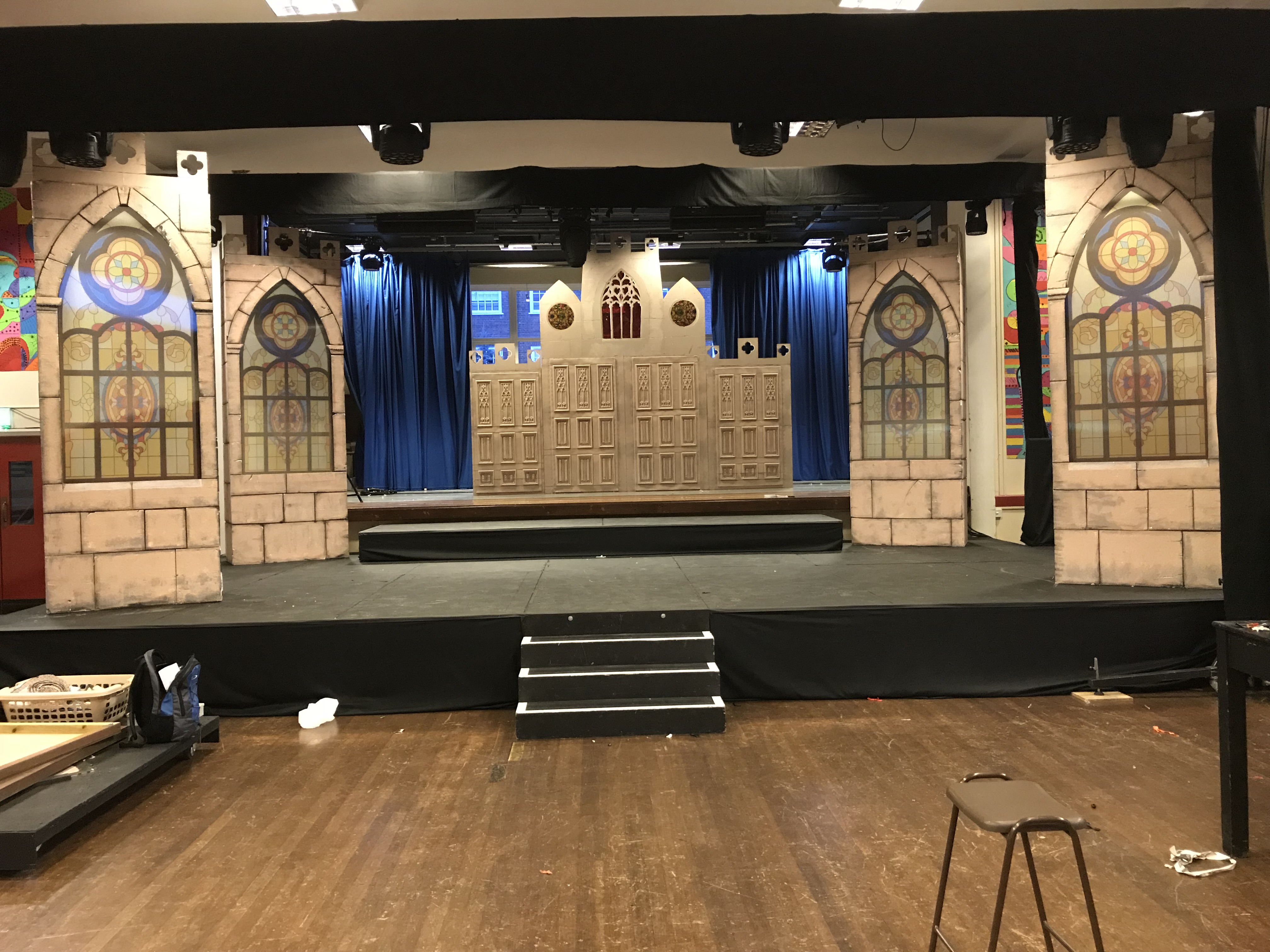 We can supply you with all the scenery and props required for the show Sister Act at very competitive hiring rates. We also hire out all costumes for Sister Act. Please contact us now.
Sister Act scenery
The scenery consists of fixed flattage at the rear of the stage and portals for entrances and exits centre-stage and down-stage right and left. In addition, all of the other scenery pieces are castor mounted for ease of movement and consist of:
Opening Performance Area
Police Station
Eddie's Apartment
Bar
Street Scene
Confessional
Thermometer
Sister Act props
We are also able to supply a complete props package for the show Sister Act.
A full list of these can be made available on request.
Contact us
For further information, please contact us.
Pages you may be interested in:
Les Miserables Costume Hire  |  Costume, Scenery and Props Hire  |  Scenery Hire for Musicals  |  About Us  |  News