We are a non-profit-making performing arts group based in Huntingdon, which is run by a team of dedicated enthusiastic volunteers.
Graham and Sarah Wilkinson – Artistic Director and Choreographer/Producer
Graham and Sarah Wilkinson have both been involved in theatre for the past 39 years. While Graham predominantly 'trod the boards', Sarah, as a qualified dance teacher, specialised in ballroom, modern and theatrical dance, teaching in a number of local schools.
In the 28 years, they have been married, they have combined their talents, working with a number of theatrical groups locally and directing many shows including Bugsy Malone, Some Like it Hot, Calamity Jane, Godspell and Return to the Forbidden Planet.
In September 2004, Graham and Sarah decided to form their own not-for-profit performing arts group – Spotlight Productions. Since conception, they have staged 17 large-scale musicals to sell-out audiences. These include Grease (2005), A Whitechapel Tale (2006), Bugsy Malone (2006), Disco Inferno (2007), 42nd Street (2008), Back to the 80's (2009), Hairspray (2010), Fame (2011), Schools Will Rock You (2012), Some Like it Hot (2013), Les Misérables (2014), Singin' In The Rain (2015), Disco Inferno (2016), Legally Blonde (2017), Sister Act (2018), Grease (2019), Magic of the Musicals (2021) and Oliver! (2022).  All have received fantastic feedback.
They continue to believe in their initial ethos that young people from any background should have the right to take part in their productions and hence Spotlight subscriptions remain at only £3 per week, which cover the cost of room hire. The rest of their funding is raised through ticket sales, and hiring of costumes, scenery and props. For more information, visit our costume and scenery hiring page.
Will Swepstone – Technical Director
Will has been working with Spotlight since 2010. Initially behind the scenes, before taking on the official technician role in 2014. During his early years with Spotlight, he assisted with lighting for "Singin' in the Rain", controlled a LED light-up dance floor in "Disco Inferno" (Something he would not volunteer to do again in a hurry….) and setup & ran sound for "Legally Blonde" and "Sister Act".
In 2019, he took on a full-time job as a Technician at Amina Technologies and he became the Technical Director for Spotlight…. which he has since learnt involves doing EVERYTHING! (…website, marketing, tickets, programme, etc)
For both our Christmas Show & "Oliver!", Will was been heavily involved in the Scenic design alongside Graham, utilising CAD to create our scenery. During COVID downtime, he spent a huge amount of time up at our storage facility building all the scenery pieces needed for both shows.
The Christmas Show was the first time he had fully designed the lighting plot as well as running sound.
This year presents another huge challenge as he now need to design & build a luxury cruise liner for "Anything Goes". This is possibly his biggest challenge and we hope it doesn't end up like the Titanic!
Simon Jeffery – Director
Simon Jeffery has been teaching drama and performing arts to both young people and adults for the past 15 years. In 2010, he graduated with a BA Honours Degree in Drama and Theatre Studies and went on to further develop his teaching experience in Massachusetts, USA for a short time. He has now directed over 24 different productions, ranging from the classics to new originals, and was delighted to join Spotlight Productions in 2013 to assist with Les Misérables. Since then he has become Graham Wilkinson's 'right-hand man' co-directing the productions.
Charlotte Pergande – Musical Director/Vocal Coach
Charlotte joined Spotlight in 2004 when her parents, alongside Sarah and Graham formed the group. During her time 'on-stage' she performed Principal roles in Bugsy Malone, 42nd Street, Back to the 80's, Fame and Disco Inferno. She also provided backing vocals for our productions of Grease, Hairspray and We Will Rock You. She set up her own private music business in 2010, teaching piano, vocals and drama and provides private tuition for those taking LAMDA exams. She was delighted to accept the position of Spotlight's Vocal Coach & Musical Director in 2019.
Cheryl O'Leary – Choreographer
Cheryl has been a fully qualified Ballroom, Latin & Freestyle dance teacher for over 25 years, running her own dance school CK's Academy of Dance in the London and Huntingdon areas. She came to Spotlight as a mum whose son wanted to 'tread the boards' and here she found her Spotlight Family!
After choreographing some of the numbers for our Christmas show "Magic of the Musicals", Cheryl was delighted to officially join the choreography team and looks forward to being a part of many future shows.
Tracy Shorter – Choreographer
Tracy Shorter joined Spotlight Productions in 2007, having moved to Huntingdon. She was our Leading Lady, Peggy Sawyer, in 42nd Street in 2008 and then joined the group as one of our choreography team. Tracy has a wealth of experience both on and off stage and is the group's tap expert.
Nan Wolfenden – Choreographer's Assistant
As a fitness instructor for over 20 years, Nan joined the group back in 2010 with a wealth of experience. As the groups Choreographers Assistant, Nan's main task is to work with the performers, ensuring that they are all fully proficient in the dance routines. Often acting as a dance partner, she demonstrates steps and later polishes the numbers to make sure that everything looks amazing for show week.
In addition, she assists with the group's administration and is a member of our child safe-guarding team.
Judith Ekblom Jarrold – Stage Manager
Judith has just marked her 12th show with Spotlight. She originally joined the group to help with costumes, as her sister was a cast member.  Although she now lives in London, she still love being involved and comes back each year to run backstage. Having finished her degree, she is now working as a bespoke tailor with Maurice Sedwell on Savile Row and in addition to performing the role of Stage Manager she also actively takes on the role of costumier to create bespoke costumes for our productions.
Melissa Wilson – Wardrobe Mistress and Costumier
Melissa joined the group alongside her two children in 2011 and currently creates and maintains our extensive collection of costumes. On a Saturday morning, you will often find her at our storage unit, checking and preparing costumes for hires and ensuring that everything is in order. In addition to her sewing duties, in 2017 she also took over the role of Wardrobe Mistress, running our team of 'Dressing Room' volunteers during show week and ensuring that every piece of costume that goes on stage looks fabulous and fits perfectly. Melissa is also one of the groups qualified chaperones.
Angela Black – Child Safeguarding Officer
Angela Black is an Ofsted-registered childminder and holds a Cambridgeshire County Council Chaperone Licence. She has been working with children for the past 29 years and the last seven years with Spotlight. She enjoys the arts and to be able to watch youngsters fulfil their dreams and grow in confidence within our friendly group is for her a privilege. Managing the group's 20 chaperones, Angela will be behind the scenes ensuring that our young people are safe and happy throughout a show's run.
For more information about child safeguarding, click on the following link:
Kevin Williams – Backstage/Scenic Construction
Now in his eleventh year with Spotlight, Kevin Williams is in charge of all things to be constructed. Probably his biggest project was building the full Les Misérables set and the most fun was creating the We Will Rock You campavan from scratch. His favourite bit is, without a doubt, show week, which he always looks forward to. From the moment the team get in to build the set to when they are crashing it again a week later until silly o'clock in the morning, he has an amazing time. He loves everyone working together and having a good time, with adults and young people coming together to put on an awesome show!
We hire out our scenery for past productions to fund our latest production. Click on the link below for more information:
Costume, scenery and props hire
Roger Sale – Scenic Artist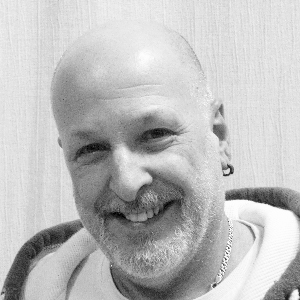 Roger Sale has worked within the Spotlight family for a number of years now, designing and painting the sets for the shows. As a group, we are very fortunate to have such a talented artist as a member of our team.
We hire out our scenery for past productions to fund our latest production. Click on the link below for more information:
Costume, scenery and props hire
Mick Brightwell – Props Manager
Mick Brightwell has worked with the Group since its formation. His key responsibility is the production and sourcing of props. His activities have certainly been diverse over the years and have included making muskets for Les Miserables, sourcing bathroom 'accessories' for Disco Inferno and acquiring law books and pink 'fluffy stuff' for Legally Blonde!
We hire out our props to fund our latest production. Click on the link below for more information:
Costume, scenery and props hire
Charlotte Williams – Directors Assistant and Registered Chaperone
This is Charlotte's eleventh year with Spotlight. Performing a dual role, she ensures that the cast are always safe and happy at each rehearsal and maintains the show schedule and Directors notes, to keep us on track.
We hire out our costumes to fund our latest production. Click on the link below for more information:
Costume, scenery and props hire
Pages you may be interested in: