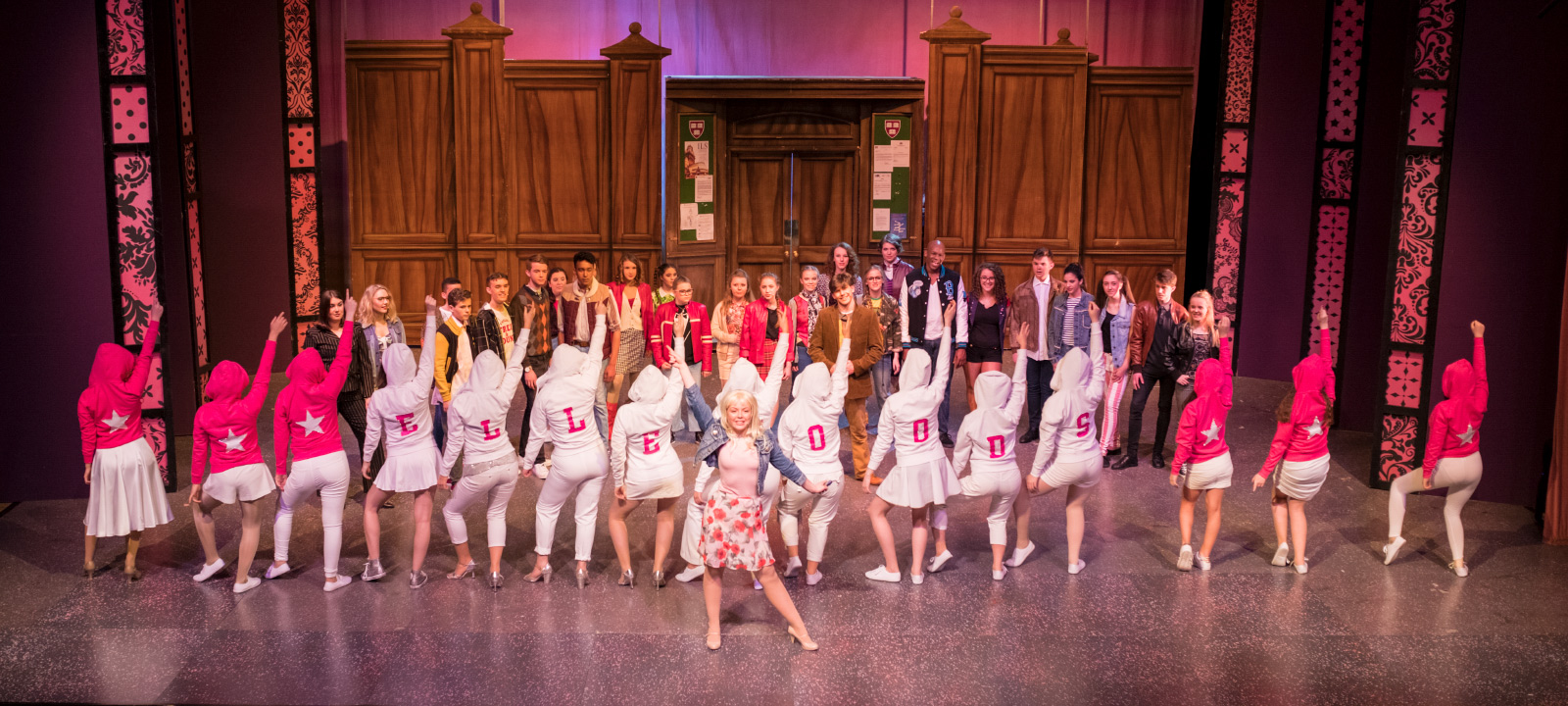 Following our production of Legally Blonde the Musical in 2017, we are delighted to announce that we have a full set of costumes for the show for hire. Our costumes are based on the original West End show and please find listed below an overview of what we can provide. For more information, please contact us.
We can provide the following costumes:
costumes for all Principals
Delta Nu daywear
Harvard Law School daywear
Greek Chorus
Cheerleaders
American marching band uniforms
party wear including bunny girl costume
Harvard Law business wear
Orange prison suits
Graduation gowns.
For information about hiring our costumes, including pricing, please contact us now.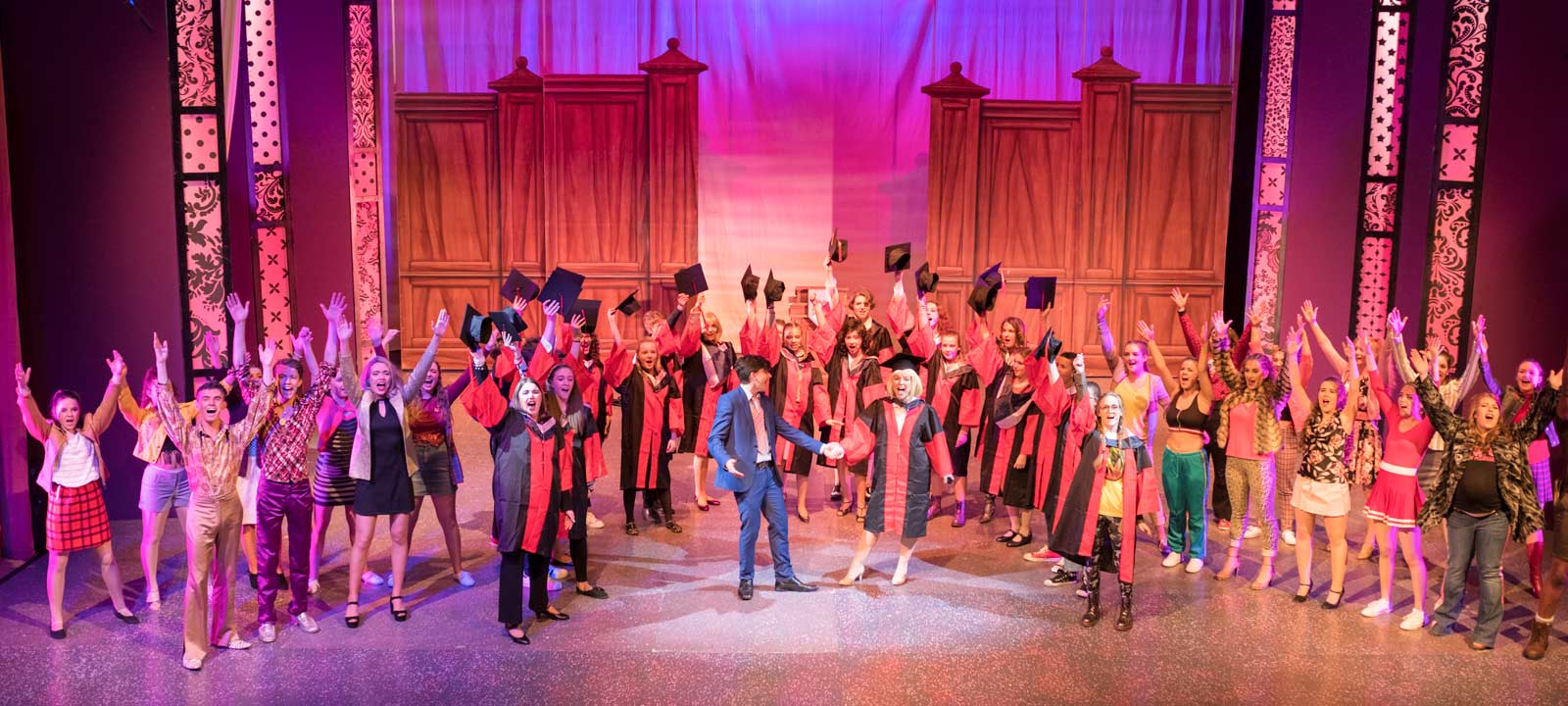 For photographs of our Legally Blonde costumes, visit our Legally Blonde photos page.
Other pages you may be interested in:
Costume Hire for Musicals  |  Scenery Hire for Musicals  |  About Us  |  News  |  Current and Past Shows